Recovery services for opioid addiction
Millions of Americans struggle with opioid addiction every day, affecting not only their health and well-being, but family lives, friendships, employment, and more.
Some people who use prescription opioid drugs like Vicodin or OxyContin on a short-term basis for pain find it difficult to stop using them. Others misuse them or turn to street drugs such as heroin to avoid the unpleasant feelings of opioid withdrawal.
For many, willpower alone is not enough to overcome their opioid use, but privacy concerns often prevent people from seeking the help they need. The Lamoille Health Medication Assisted Treatment (MAT) Team can help. Many of our clinicians have extensive training and experience in Addiction Medicine. Our staff routinely provides compassionate, competent care for patients struggling with addiction and substance use.
To schedule an appointment:
| | |
| --- | --- |
| MAT Line | (802) 888-6009 |
|   | (voicemail only; a MAT team member will return your call within 24 hours or the next business day) |
Hours
M – F
8:00AM – 5:00PM
For more information:
Visit our sister site, Lamoille Health MAT
About the MAT Team
The Lamoille Health MAT Team offers discreet, compassionate care and the tools needed to begin and maintain a life in recovery.
MAT programs employ medications to treat opioid use disorder that reduce withdrawal symptoms, allowing patients to focus on their personalized treatment plan, which includes counseling, medical care, and case management. In addition to opioids, the MAT Team also helps people struggling with alcohol and other drugs.
Our dedicated MAT Team helps patients:
Understand opioid dependence and addiction
Discover their diagnosis and care needs
Navigate their comprehensive treatment plans
Begin medication treatment and counseling
Reassess their treatment goals over time
Maintain a life in recovery without opioid drugs
Getting Started is Free, Confidential, and Open to Anyone
Individuals ready to get started will be screened by one of our specialists. These confidential screenings are offered at no cost.
Screening helps our team determine the most appropriate treatment options for each unique individual. Once patients are engaged in a MAT program, they receive comprehensive medical care, case management, and clinical services in addition to the medication.
MAT Programs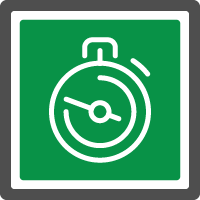 Rapid Access to Medication Assisted Treatment (RAM)
Learn More
The Rapid Access to Medication Assisted Treatment (RAM) program reduces the time it takes to get someone into treatment. With RAM, patients can receive screening and start a medication in 72 hours or less.
Data shows when people need and receive help right away, they are less likely to overdose. Through programs like RAM, we are helping to eliminate barriers to care so people get on the road to recovery fast.
Learn More
For patients who do not require the immediacy of a RAM program, the MAT Team will schedule a time to conduct a full assessment and cover such information as:
What has worked in the past
What has not worked
Any limitations the patient may have with transportation, housing, employment, childcare, or healthcare
Care plans are developed with patient input, recognizing that you as the patient really determine what will work best.
Medications
Medications used in MAT  are approved by the Food and Drug Administration (FDA), with MAT programs tailored to meet each patient's needs. Such medications include:
Buprenorphine (Suboxone, Subutex) – reduces cravings and withdrawal symptoms
Naloxone (Narcan, Evzio) – used as rescue medication for an overdose but is also combined with buprenorphine to reduce the risks of relapse
Naltrexone (Vivitrol) – helps reduce cravings and block the effects of alcohol and opioids