Join the team making Lamoille Valley healthier
Search Jobs
Our Mission
It's a big goal that each and every member of our team is committed to achieving. Together, we empower the people of the Lamoille Valley with healthcare, education, guidance, outreach, and support, regardless of their ability to pay.
Guided by our core values, we are making life better for our neighbors and community. Join us!
Our Values
We're committed to comprehensive, premier healthcare for everyone.
Patient-centered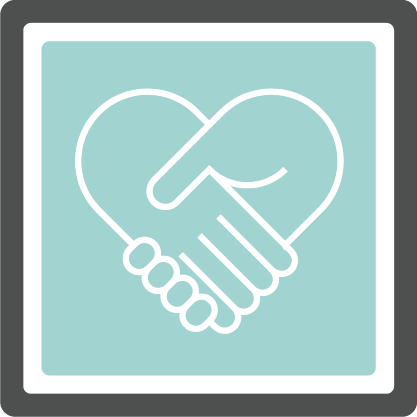 Compassionate
Innovative
Trustworthy
Why Join Us?
As the only Federally Qualified Health Center (FQHC) in Lamoille County, Lamoille Health Partners has been providing comprehensive, quality, and affordable healthcare services and programs to our communities since 2006. For us, investing in the community to meet the growing demand for care is an ongoing process.
Over the past 10 years, we've grown from our beginnings in Family Medicine and Behavioral Health & Wellness to include Dentistry, Pediatrics, a Community Health Team, and Pharmacy. We also continue adding services and programs to help connect our neighbors to health every day. Today we offer the most comprehensive, integrated continuum of health services in our community.
We know a big part of our success is our people. We are always looking for talented and passionate individuals who want a challenging career where they can grow and be a part of making a real difference in their community. We welcome you to learn more about us, search our open positions and decide if a career at Lamoille Health Partners is right for you.
Benefits
Lamoille Health Partners offers rewarding career opportunities, generous benefits, and a healthy lifestyle in one of the most beautiful parts of the country.
Located among Vermont's most famous ski resorts and stunning landscapes, you get all the benefits of a professional career minus the hassles that come with large urban centers.
In addition to incredible career opportunities and a spectacular location, we also offer:
Medical/Dental/Vision Insurance
Life and Disability Insurance
How to apply
Applying is easy, follow the steps below:
View our career opportunities listed below.
Click on the position you're interested in and review the details.
If you're interested and qualified for the position, click "Apply" and complete the Job Application process.
Once you've submitted your application you will be notified further if you are chosen for the next phase of interviewing.
Lamoille Health Partners is an equal opportunity service provider and employer.