Providing mental health and substance use treatment services
A clear mind is an essential component to a healthy body.
At Lamoille Health Behavioral Health & Wellness Center, our board-certified Psychiatrist and experienced Licensed Clinicians provide quality mental health and substance use counseling services for adults, couples, adolescents, families, and children.
Our team serves all those in need to address the physical, mental, and emotional causes of disease, to help them heal, work through conflict, enhance their sense of well-being, and find peace of mind.
Our licensed professionals work closely with our patients to develop the necessary self-directed skills to promote and enhance the healing process and to encourage continual growth toward personal goals.
Behavioral Health & Wellness Services
Morrisville
607 Washington Highway
Morrisville, VT 05661
| | |
| --- | --- |
| Phone | (802) 888-8320 |
| Fax | (802) 888-8136 |
Hours
M – F
8:00AM – 5:00PM
Saturday – Sunday
CLOSED
Stowe
1878 Mountain Rd.
Stowe, VT 05672
| | |
| --- | --- |
| Phone | (802) 253-4853 |
| Fax | (802) 888-1759 |
Hours
M – F
8:00AM – 5:00PM
Saturday – Sunday
CLOSED
Learn More
We cover a range of diagnoses, including, but not limited to PTSD, bipolar disorder, OCD, ADHD, depression, anxiety, substance use disorder, stress management, family and work issues, divorce, and other mental health and wellness issues.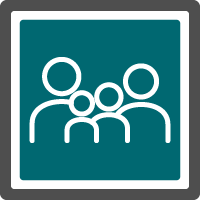 Learn More
Working with adolescents and children, substance use treatment (including assessments and CRASH), medication management for both children and adults, couples counseling, case management, and liaison with schools and community agencies on behalf of our clients.
We also offer Group Therapy Sessions including anger management, recovery, women's support groups, and adolescent groups.
Learn More
Our Board-Certified Psychiatrist and Psychiatric Nurse Practitioners provide patient-centered care promoting the healing and recovery process. We work with patients to support achievement of personal goals.
Our team-based approach includes:
Treatment for all ages
Medication for mental health needs
Access to counseling services
Coordinated substance use treatment
Integrated services with primary care providers
Telehealth